Khloe Filed Divorce Papers Because of This Video?!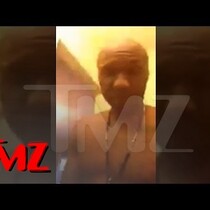 Posted December 16th, 2013 @ 7:24am
Supposedly Khloe Kardashian-Odom filed divorce papers Friday due to this video. Shae said it wasn't because he admitted cheating on her, but because it was obvious he still has a drug problem. I'd have done it for being naked in a bathroom with a dude and rapping pretty badly!